Dynamic Magic
It's not every day you use a saw around the office.
But if your "office" is 600 acres of undeveloped property, where, in fact, any day you could be driving on a dirt road through a coastal forest and suddenly find a fallen tree blocking a route that an hour ago was clear, it comes in pretty handy. So do a rope and your old pickup truck, to pull said tree out of the way when you realize the saw, quite literally, won't cut it.
It's all in a day's work for Don Canestro, resident director of the sweeping, splendorous Kenneth S. Norris Rancho Marino Reserve in Cambria — one of seven protected properties managed by UC Santa Barbara for the University of California Natural Reserve System (NRS). And on this particular day, giving an extended, educational, even rollicking tour to some first-time visitors, the gregarious marine scientist and self-described "nerdy ecologist" won't let a toppled tree slow, or get, him down.
If the unexpectedly felled tree is a metaphor for the near-constant change at the reserve, the way Canestro handled it was the man in microcosm: ready for anything, solutions for everything, affable always. 
As the site's sole full-time staffer, he couldn't have it any other way. Nor would he.
Gallery
Image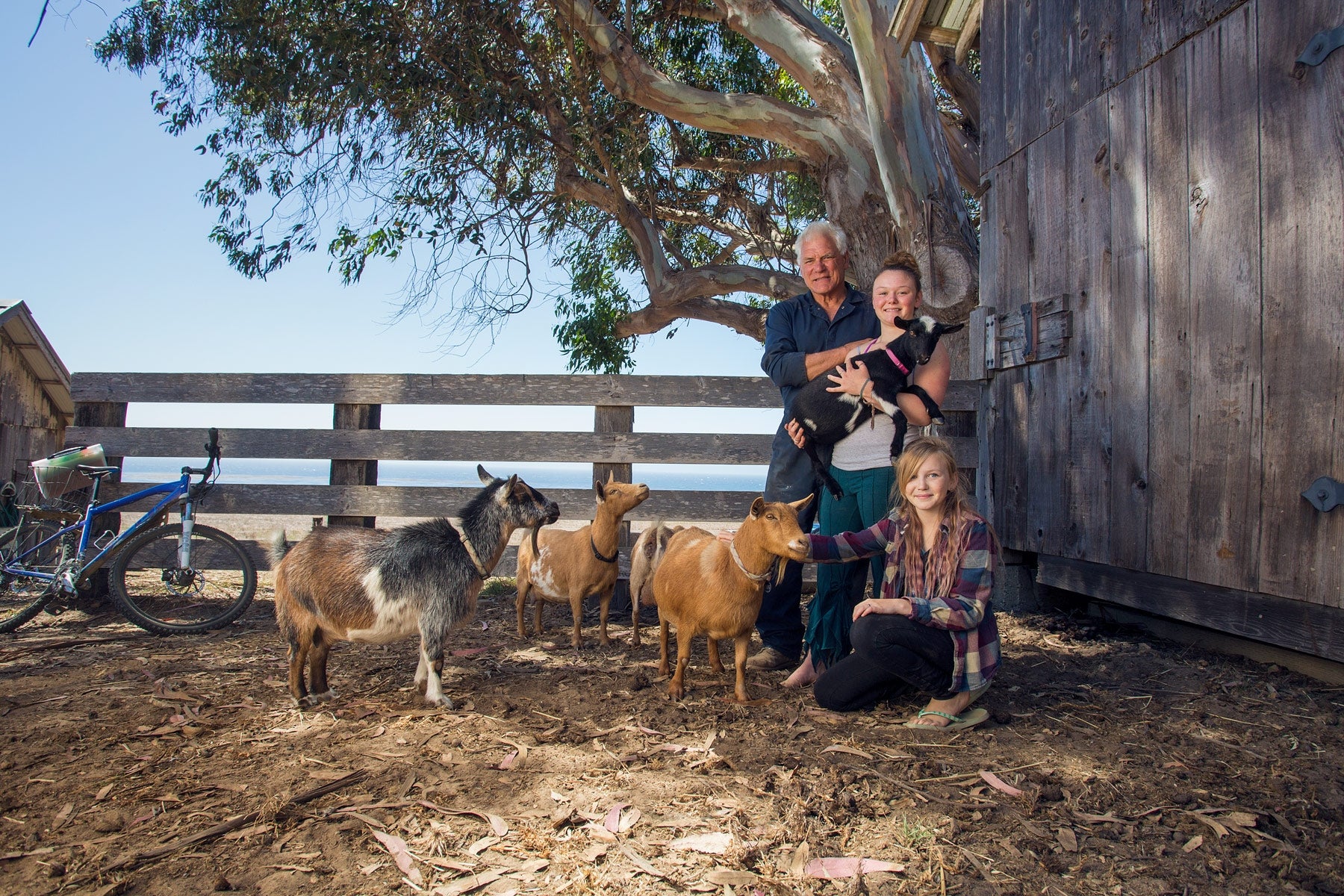 Director Don Canestro with daughters Carla, 13, and Stella, 11, and their pet goats, outside the barn near their home on KSN Norris Rancho Marino Reserve.
Image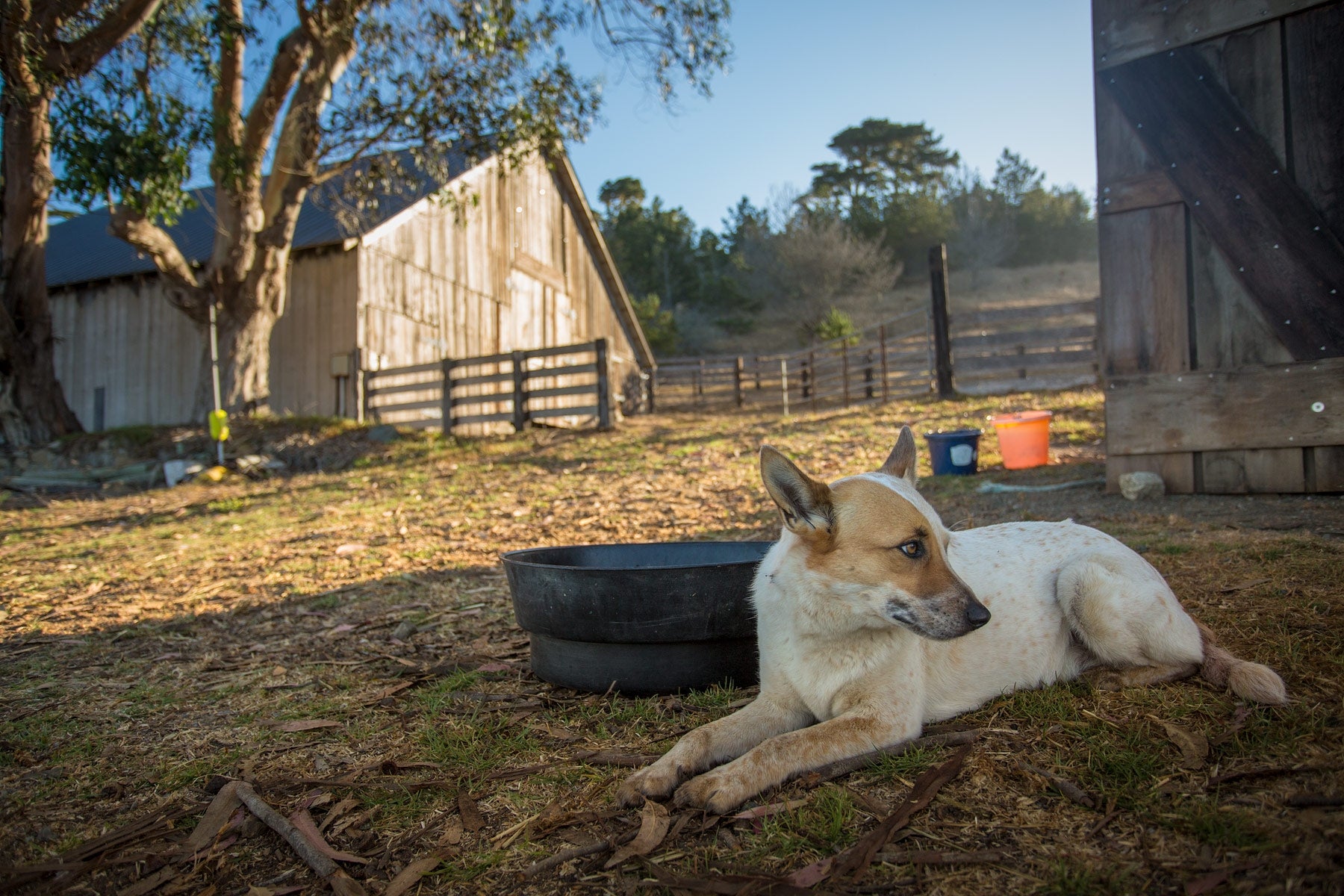 The Canestro family dog relaxes near the old barn not far from their home on the reserve.
Image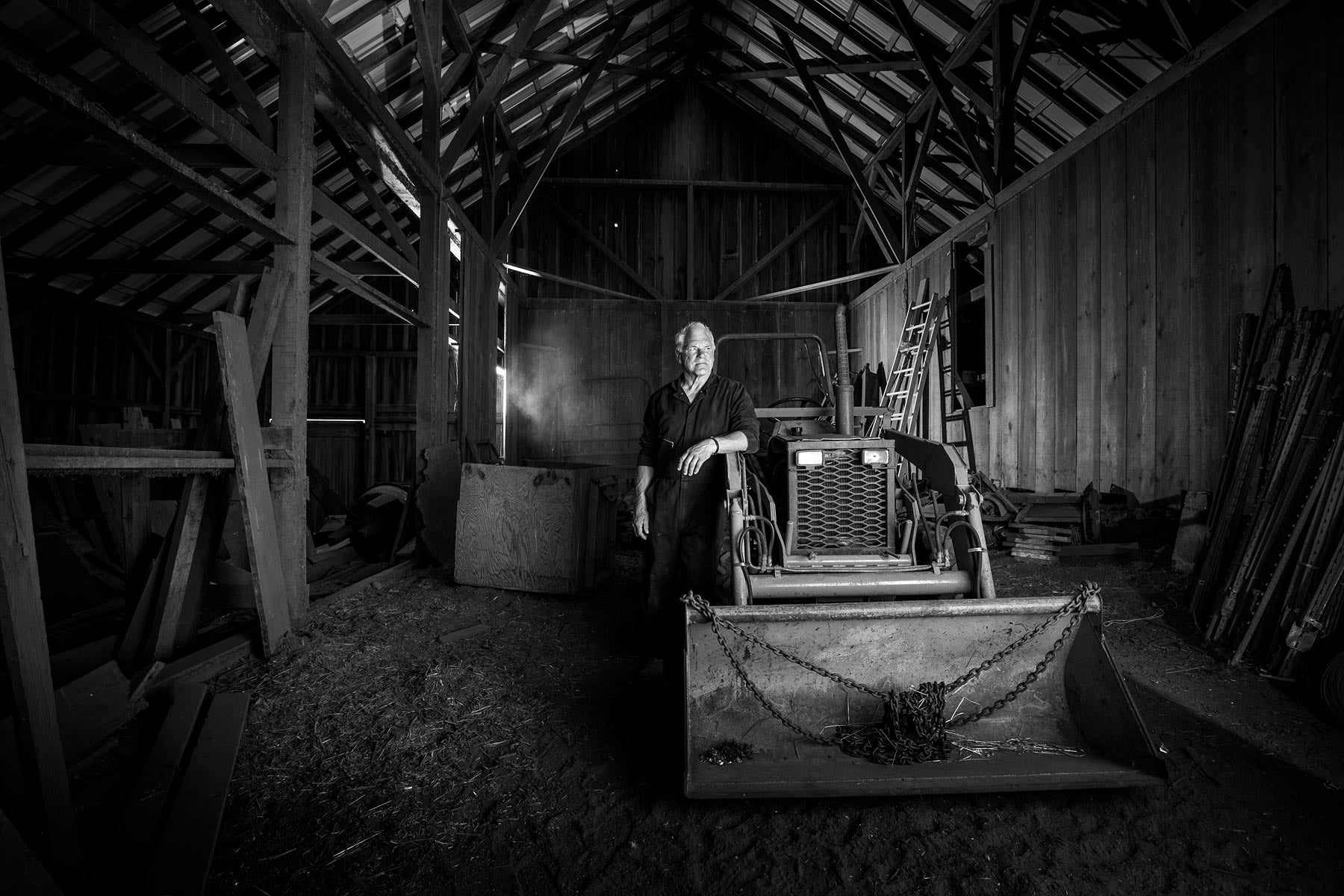 Canestro reinforced Rancho Marino's centenarian barn, one of the site's original structures.
Image
"I knew early on that I didn't want to be inside all day," Canestro said. "Things fall into place. That's life's ride."
Image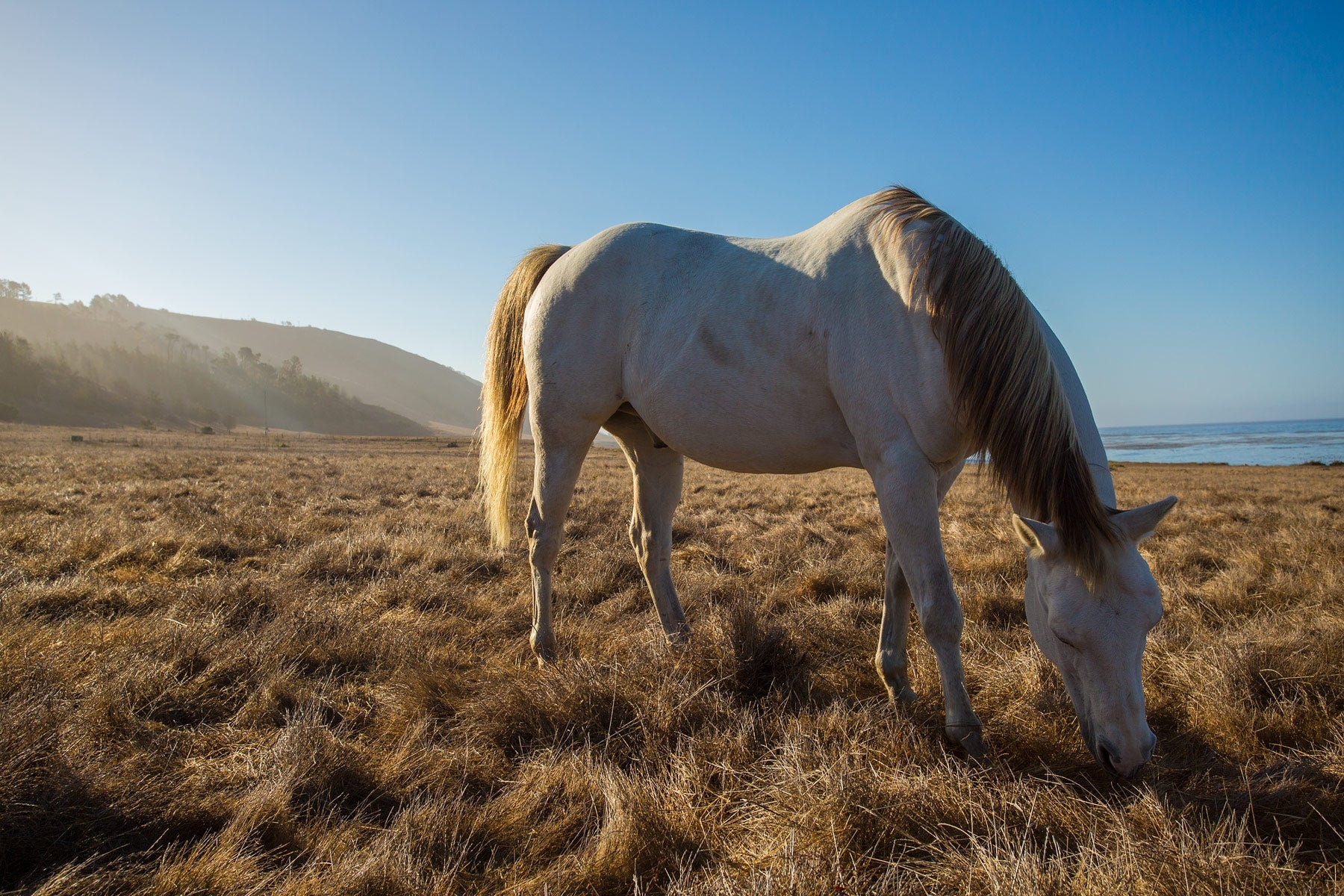 One of the Canestro family's four horses was inherited from Sedgwick Reserve, another of UCSB's natural reserves.
Image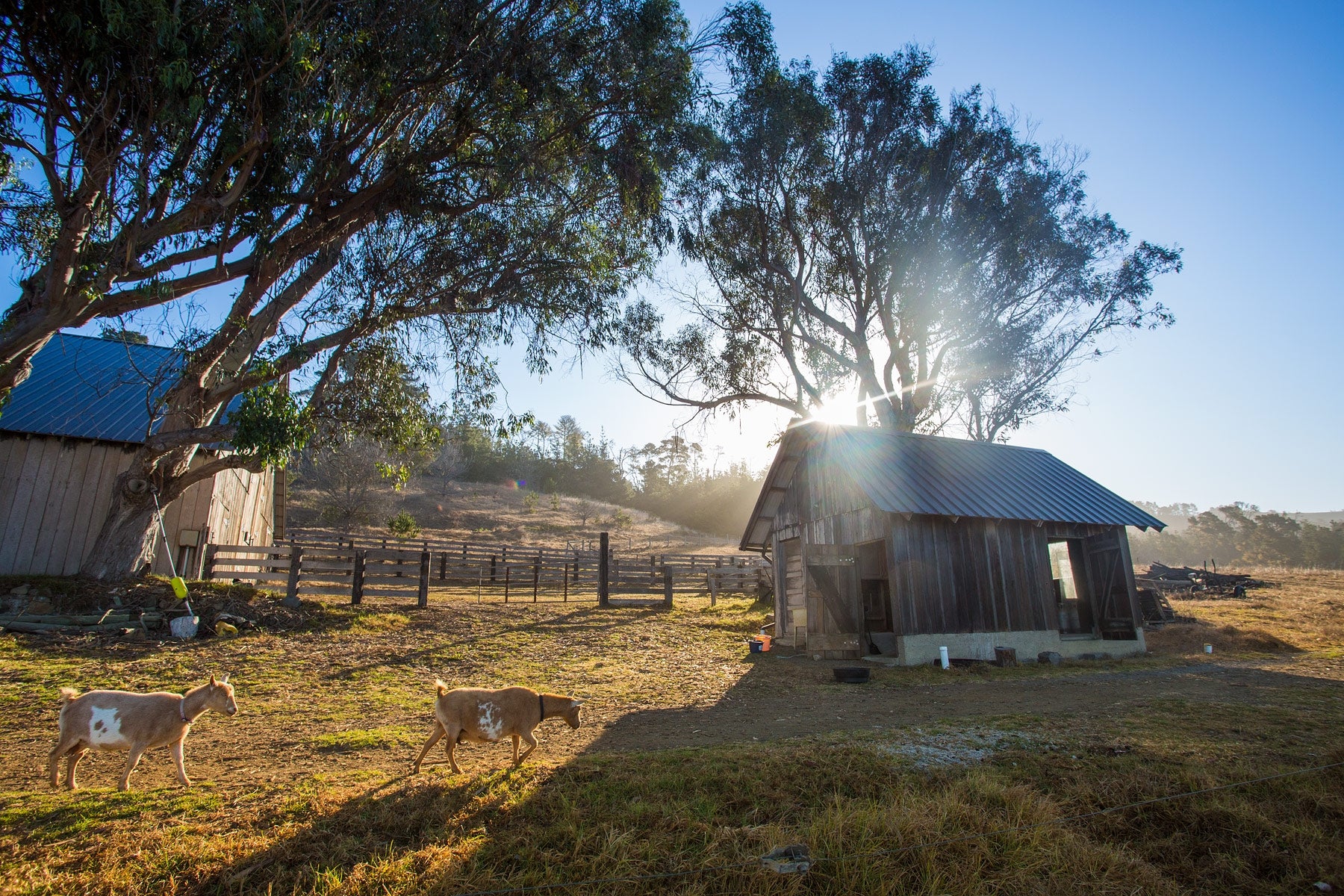 The Canestros keep several goats and horses near their home at Rancho Marino.
Canestro lives and breathes Rancho Marino or, as he calls it, simply "the ranch," where in addition to caring for the property, he is raising his daughters Carla, 13, and Stella, 11. This land is in Canestro's veins — 16 years into the job, first-day awe is still evident in his eyes and his energy — and he is, in many ways, its heart. And he keeps it pumping.
"My favorite part of this job is sharing information about the reserve with researchers and students, as well as learning from them more about the reserve's ecosystems and organisms," said Canestro, a native Californian and true-blue UC veteran, who studied at Berkeley and has worked for both UCSB and UC Santa Cruz. "Then there is the fact that I have to live on a 600 acre ranch with two miles of coastline and 225 acres of Monterey Pines.
"As the UCSC Scientific Diving Safety Officer I took my class to the UC reserve at Big Creek and met the director there, and I remember thinking, 'I want to be that guy someday,'" he recalled. "Now here I am working out here, facilitating research and education every day. It doesn't get any better." 
'Partners in Learning'
That's what the Natural Reserve System is all about.
The UCSB NRS is part of the larger, 39-property UC Natural Reserve System, which since its founding in 1965 has amassed more than 750,000 acres of protected natural land and is the largest system of its kind in the world. 
UCSB runs the most reserves of any UC campus. Among them are the two-site Valentine Eastern Sierra Reserve in Mammoth Lakes, Santa Cruz Island Reserve, Carpinteria Salt Marsh, Coal Oil Point in Goleta and Sedgwick Reserve in Santa Barbara County's wine country. Straddling San Luis Obispo and Monterey counties, situated just south of San Simeon and Hearst Ranch, the Norris reserve was added to the NRS in 2001. 
Named for Kenneth S. Norris, a former UCSC professor and a founder of the UC Natural Reserve System, the Cambria site is a former cattle ranch and one-time dairy farm. It remains privately held, managed by UCSB in agreement with the philanthropist-owner who wants it protected and conserved for research and teaching. 
"We are so grateful for the field station at the Ken Norris Rancho Marino Reserve, which is a stellar example of how a reserve can manifest through partnership," said Patricia Holden, director of the UCSB NRS and a professor at the Bren School of Environmental Science & Management. "In this case, we have a dedicated and vibrant reserve director in Don Canestro, leading this spectacular and rare coastal reserve so that it can reveal its unique research and educational opportunities, as envisioned by a philanthropist who owns the property and supports reserve operations. Through this relationship, other partners in learning and discovery from the U.S. Geological Survey and its USGS Western Ecological Research Center at UCSC, other UCs and universities across the globe, are tremendously benefiting."
'A Busy Place'
From the golden grasses that shimmer their way through the 600-acre parcel, to the two miles of rocky shoreline, the roaring Pacific and the expanse of bull and giant kelp beyond the break, the Norris reserve is a natural wonderland, to say the least. This glorious gem of ecological diversity is home to sea otters, sea lions, whales, deer, bobcats, hawks, blue herons, mountain lions and — documented this year for the first time since Canestro arrived in 2001 — a bear and bald eagles. And that's merely a modest sampling.
"It's a busy place," Canestro said. "You never know what you'll see."
The reserve boasts multiple ecosystems and habitats, including rocky intertidal, coastal terrace prairie and coastal scrub. And then there's that forest. 
Gallery
Image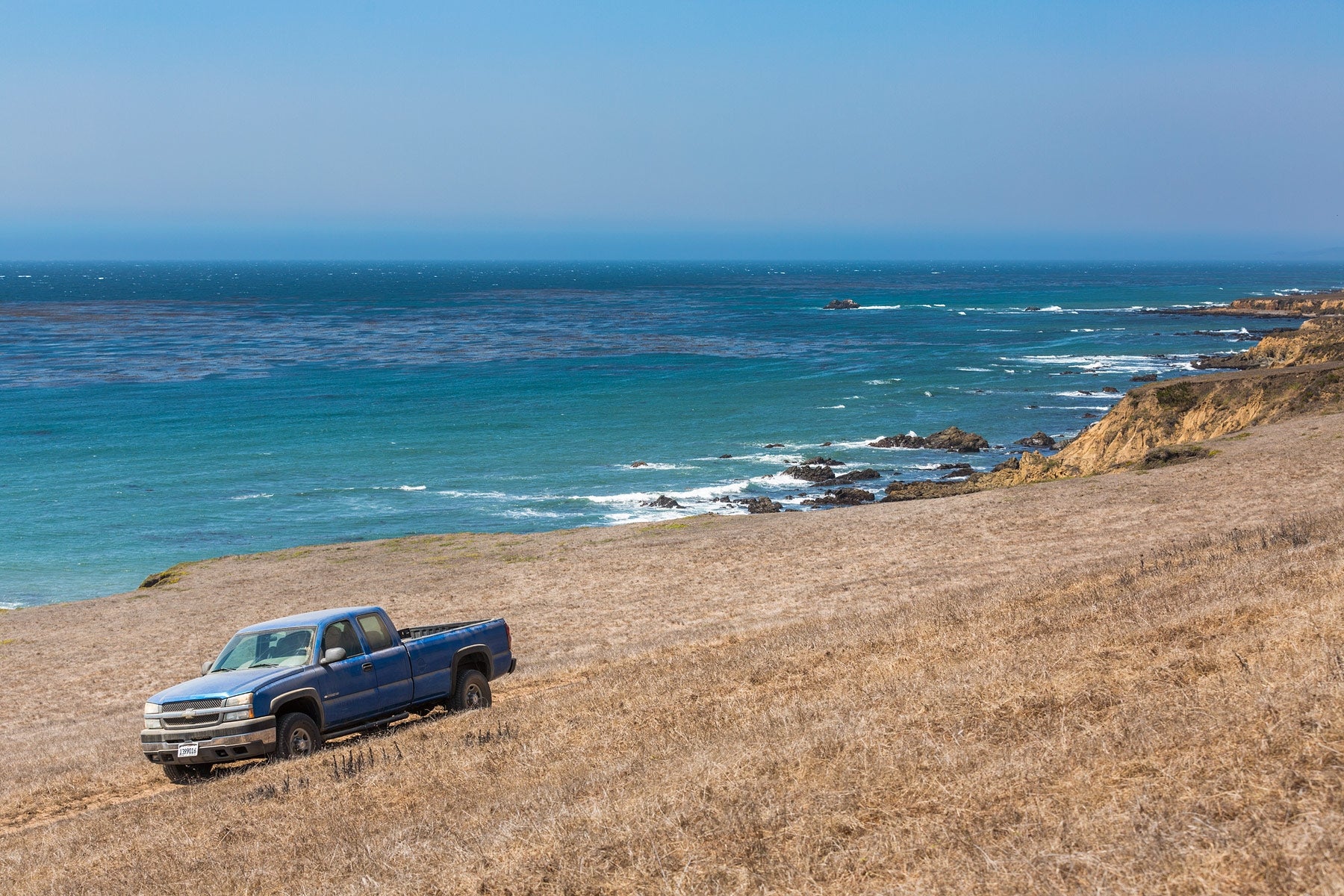 Canestro's old pickup truck seems to know the reserve terrain almost on its own.
Image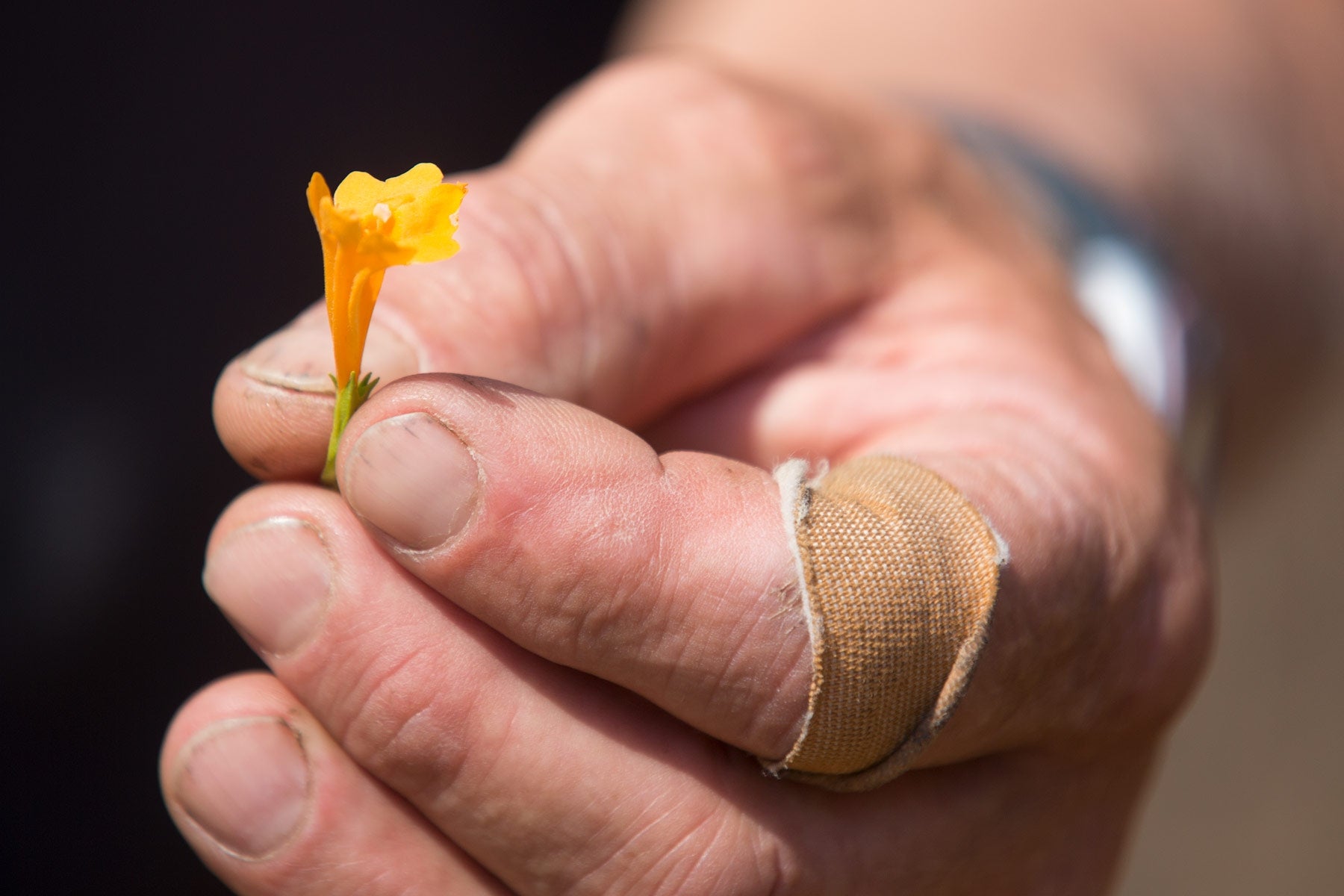 There are more than 200 species of plants on the reserve.
Image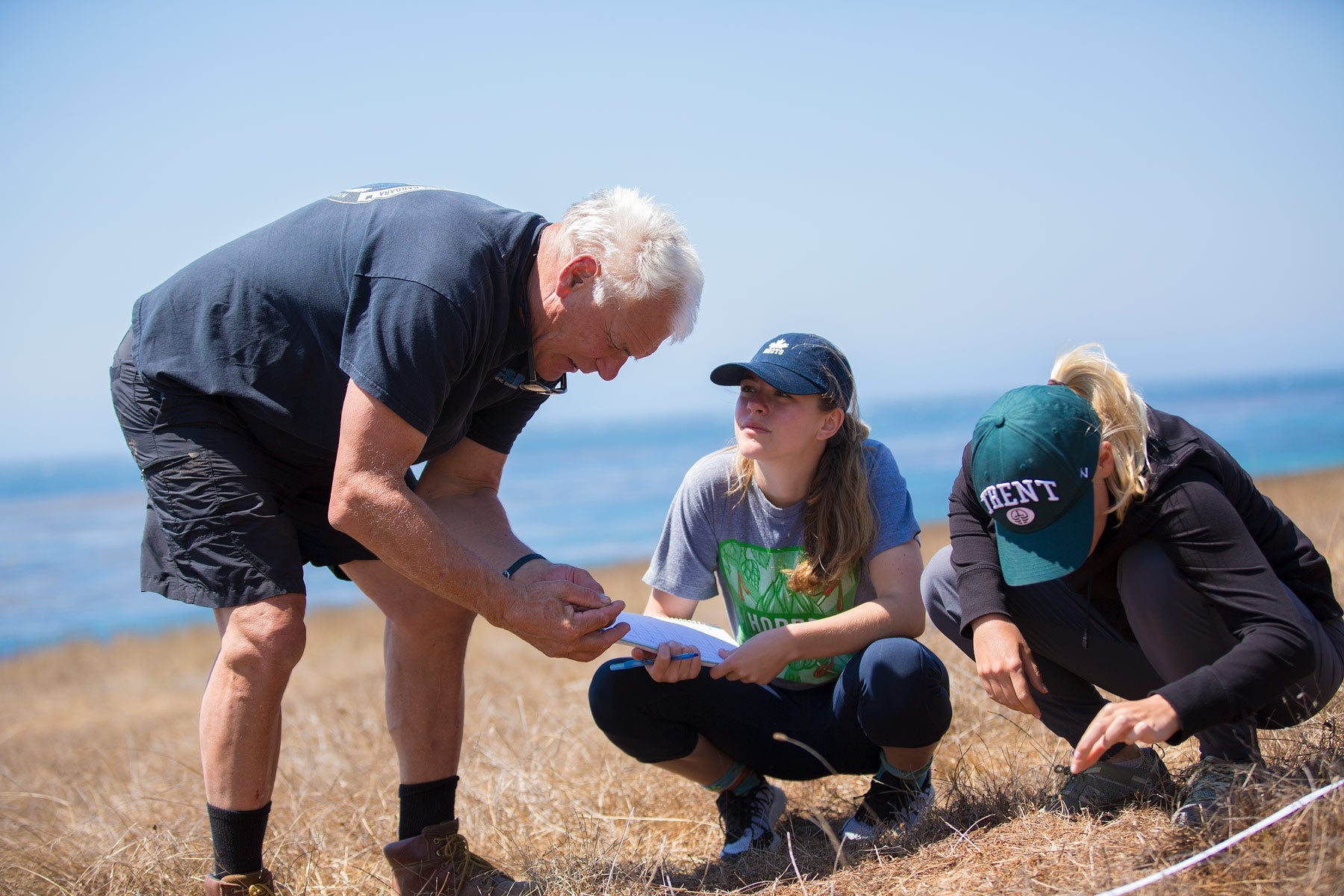 Don Canestro works with York University ecology students studying grasslands on the reserve.
Image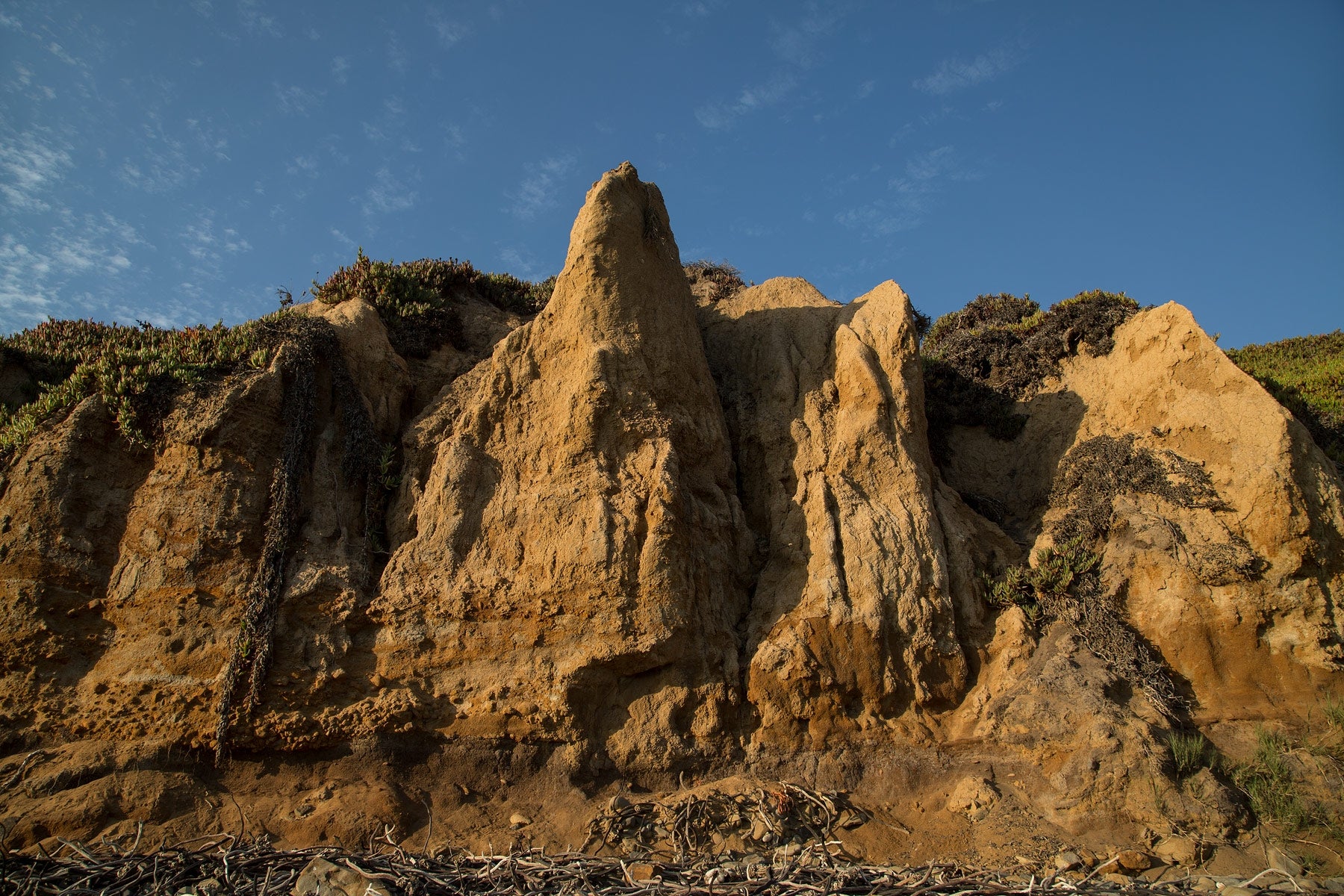 From the shoreline on up, there is no shortage of natural wonders at KSN Rancho Marino Reserve.
Image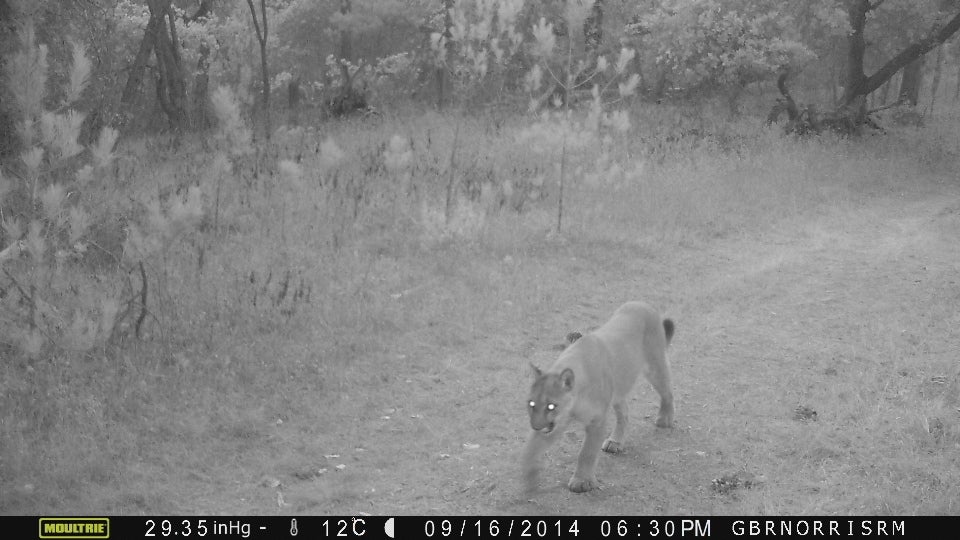 Mountain lions are a common sight on the reserve.
Image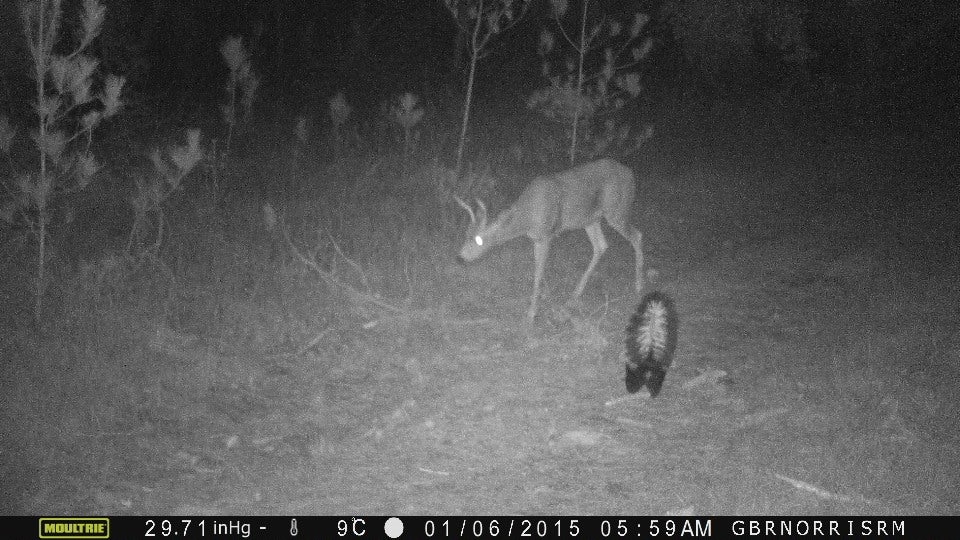 Deer meets skunk on a Rancho Marino camera trap.
Rancho Marino's heralded collection of Monterey pines, grand, 100-foot-tall perennials of dark bark and glossy green needles, is one of just five native stands remaining anywhere on the planet. From the ridge of the reserve, 700 feet above sea level, the trees stand guard. The reserve's long-term demographic study on the trees — at 14 years and counting, it's been characterized as "a goldmine" — is used by ecologists around the country.
The range of work being done in and on the reserve's Monterey pines, the most cultivated conifer in the world, is aimed at better understanding the population dynamics of these trees in an undisturbed and natural setting amid threats to their persistence such as pitch canker, drought and climate change.
"In the face of climate change, these small forests that are able to survive in a Mediterranean climate by being in very foggy areas are a very special ecological niche and habitat," explained Canestro.
If there is an overarching theme to the myriad of scientific work done at the Norris reserve, climate change and other environmental threats top the list. Efforts based at Rancho Marino run the ecological gamut, studying population dynamics of black abalone and sea otters, parasites in sea lions, the effects of grazing on native grasslands, prehistoric fishing strategies and the shifting abundance of red-legged frogs.
The reserve annually hosts 12-plus university classes and some 30 research projects, from one-day survey outings to multi-month endeavors. Researchers and students come not just from the UC system or California, but from across the country and around the world. 
'Strength and Opportunity'
Christopher Lortie, an associate professor of biology at York University in Toronto, recently brought his undergraduate ecology class to Rancho Marino, where they spent two weeks, much of the time doing fieldwork on native and invasive grasslands. For young, aspiring scientists — not to mention for city-dwelling students, many of whom had never been to California or seen the ocean — the visit, he said, was almost revelatory.
"This is a dream," said Lortie, whose students all camped on the reserve, their tents like brightly colored freckles on the cliffs overlooking the Pacific. "If only every course could be this experiential. For ecology and environmental sciences, environmental studies, even organismal work, if you can get outside, that's the best thing. 
"A really important component of research and education is experiencing not just the challenges, but also the beauty and the dynamic nature of these ecosystems." — Christopher Lortie
"Using the NRS, and in particular Rancho Marino, not only as a homebase for some grounded research but as a launching pad for seeing all the amazing, unique [ecological] systems nearby — it's been fantastic," he added. "The NRS is a treasure trove of different gems, which have different sets of interactions and dynamics to mine and explore for teaching and for research. The profound strength and opportunity of the NRS is that it's not just one place, but a whole bunch of places where the mission is explicitly to do long-term ecological research. And only when you have a whole bunch of places that you can work with confidence can you work toward the big picture to give clearer solutions to society."