Image
UC Santa Barbara researchers establish the Center for Longevity and Aging Studies
A few years ago, a Prudential billboard declared "The First Person to Live to 150 is Alive Today."  Given recent breakthroughs in the science of aging and longevity, these words may one day amount to more than an advertising pitch for retirement savings. A major new research center at UC Santa Barbara, the Center for Aging and Longevity Studies (CALS), which will be showcased to the public in April, is working to make this alluring message a reality.
This inauguration of California's newest research center devoted to the science of healthy longevity is motivated by recent discoveries revealing how time drives the inexorable process of aging and how its effects can be dramatically delayed. These breakthroughs, including ongoing research in CALS laboratories, mean that we may soon be able to extend the period of youthful vibrancy during the arc of life, and perhaps quite substantially.
Soaring medical costs are disproportionately attributable to age-related illness. "A major driver of biological research in CALS is understanding how to extend human healthspan, the period of life in which we abound with vitality," noted Joel Rothman, the director of CALS and a professor of biology. "It is likely that a large number of age-related diseases could simultaneously be reduced or eliminated in a single stroke simply by slowing the biological aging clock."
Even more boldly, CALS scientists are exploring the possibility of reversing aspects of the aging process. Indeed, the basis for F. Scott Fitzgerald's tale of Benjamin Button, who becomes progressively younger as the years go by, may not be a concept of pure fiction. Rather, Rothman cites recent findings, including by CALS researchers, that "raise the possibility of not only extending, but perhaps even reclaiming, some of the vigor of youth after it has slipped away."
These remarkable advances, and the public launch of CALS, will be celebrated at a special grand opening event Thursday, April 6, on the campus of the Music Academy of the West featuring a discussion by one of the world's leading experts in aging and longevity research, Dr. Cynthia Kenyon, VP of Aging Research at Google's Calico, LLC. Dr. Kenyon's research led to the stunning discovery that our genes drive the machinery of the biological aging clock, which can be slowed, resulting in pronounced extension of the youthful phase of life. The event will also include a musical interlude introduced by Maestro Nir Kabaretti of the Santa Barbara Symphony and performed by members of the Symphony.
As California's newest center devoted to aging and longevity research, CALS brings together 28* UCSB faculty and research groups from 15 departments and units that reach across biology, technology, psychology, communication and sociology. CALS researchers have a personal interest in this rapidly advancing science, said Rothman, adding that "as my eligibility for senior discounts has expanded, so has my stake in slowing the pace at which the inevitable depredations of age approach."
Nicole Alea Albada, CALS Director of Education and Outreach, notes that CALS also promotes education in the issues of aging and longevity by "cultivating the next generation of scientists, entrepreneurs and healthcare professionals both through development of new courses and research experiences." These activities include a Careers in Aging event.
CALS provides a vital focal point for connections with the wider community. "The center is a resource for the Central Coast region on all things relating to the effects of aging on our community members and its impact on society overall," Albada explained. This includes, for example, a year-long public lecture series, "Aging in America," coinciding with the launch of CALS.
Given accelerating research discoveries from CALS and the worldwide scientific community, it may not be too early to start thinking about the savings that you'll need for a much longer retirement than you may have planned for.
Image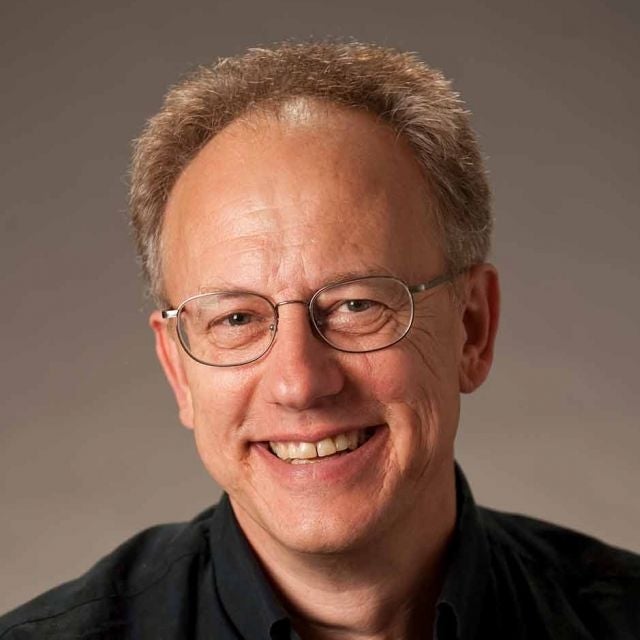 Photo Credit
Courtesy Photo
Joel Rothman
Dr. Rothman earned his B.S. from the University of California, Davis in 1978 and was Winemaster at Buena Vista Winery, Sonoma until 1983. He earned his Ph.D. from the University of Oregon in 1988. As a Helen Hay Whitney fellow and an EMBO fellow at the Medical Research Council, Cambridge, England, he initiated genetic studies of embryonic development in the nematode Caenorhabditis elegans; these studies continue to be a major focus of his laboratory. He was a faculty member in the Department of Biochemistry, University of Wisconsin, Madison from 1991-96 and moved to UCSB in 1996 to return to his native California. He is also a member of the Neuroscience Research Institute and the Biomolecular Sciences and Engineering Program. He is the recipient of a Searle Scholars Award, and a Shaw Scientists Award and serves on the editorial board of the journal Developmental Biology, the journal Current Biology, and the journal Developmental Dynamics. He is a member of the Board of Trustees of the Cancer Center of Santa Barbara and a member of the International C. elegans Meeting Organizing Committee. From 2001-06, he was Co-director of the Woods Hole Marine Biological Laboratory Embryology Course and has also served as the Chair of the NIH Molecular Genetics B (MGB) Study Section, as a member of the Faculty of 1000, and on the editorial board of the journal Apoptosis.
Image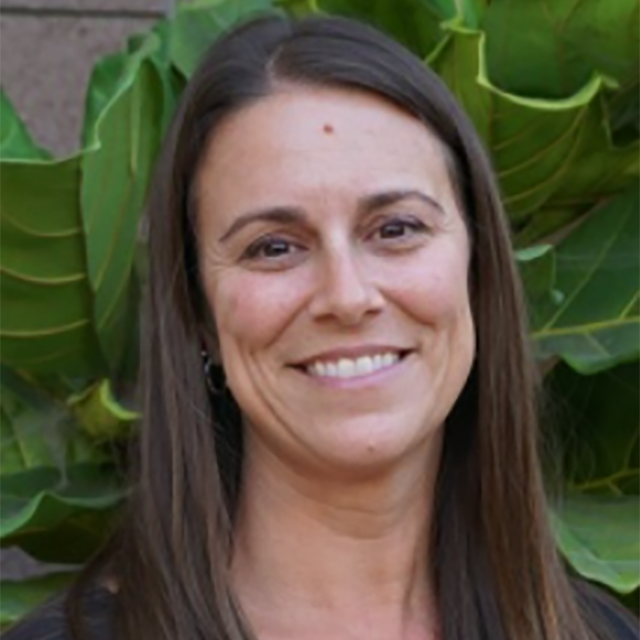 Photo Credit
Courtesy Photo
Nicole Alea Albada
Nicole Alea Albada received her BS in Psychology, with honors, from the University of Florida. She continued at the University of Florida, earning her MS and PhD in Developmental Psychology, with an emphasis on adult development and aging. She also received graduate certificates in Gerontology and Social Science methodology. Her PhD was funded by a National Research Service Award (NRSA) Predoctoral Fellowship from the National Institute on Aging. Her first appointment was as an Assistant Professor at the University of North Carolina Wilmington, until 2007. She then joined the faculty and became a tenured Senior Lecturer at the University of the West Indies St. Augustine, in Trinidad and Tobago. Nicole joined the faculty of the University of California Santa Barbara in 2018.