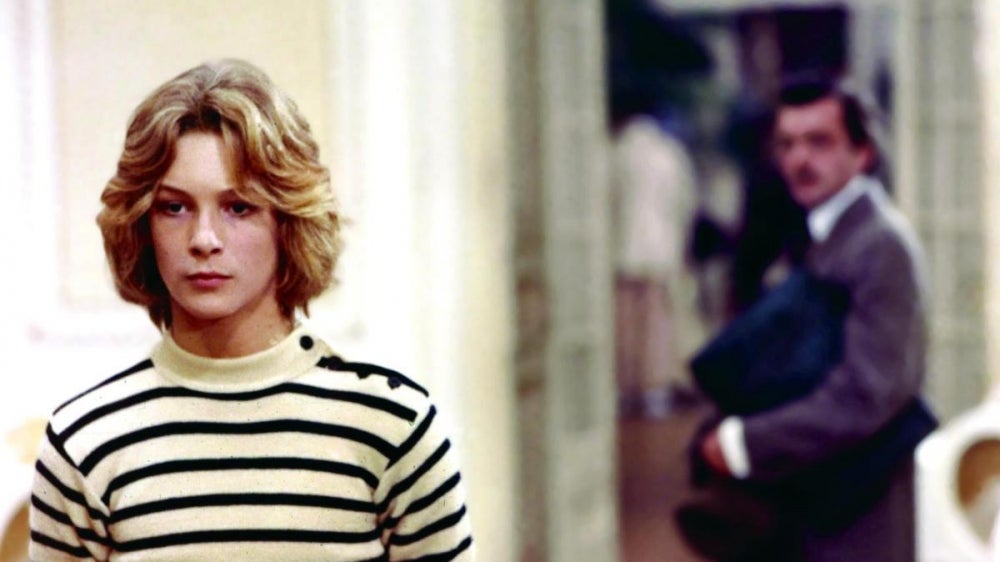 Have a Seat
Pollock Theater to host live screenings, discussions after hiatus
Itching to get back into a theater again? You're in luck. The Pollock Theater will return to in-person screenings for some of the world's finest film and TV fare, from comedy to gut-wrenching drama to science fiction and more.
"We are really excited to return to the theater," said Patrice Petro, a UC Santa Barbara professor of film and media studies and the Dick Wolf Director of the Carsey-Wolf Center and Presidential Chair in Media Studies. "It has been over two years since we were able to do public programming in person, rather than remotely via Zoom. We have been preparing for our return to the theater for months and look forward to opening things up in April."
All Pollock Theater screenings will be subject to its COVID policies, including proof of full vaccination and wearing a mask throughout the event.
It's tempting to think that returning to in-person events would boost public participation in Carsey-Wolf Center's programming, which during the pandemic was limited to viewing via Zoom. But Petro said in some cases the remote shows drew bigger audiences than live ones.
Her interview with "Queen's Gambit" co-creator and director Frank Scott, a UCSB alumnus, for example, drew 200 more participants than the Pollock seats. The discussion about the South Korean film "Parasite" attracted a large audience and the most questions she has encountered.
"I could go on, but you get the point," Petro said. "I think that our programming has been successful both in person and remotely. With Zoom, we were able to invite guests that otherwise wouldn't have been able to travel here. Our recent event on the Spanish television series "Veneno" engaged one of the main actresses of the series, who joined us from Spain. I also think that the liveness of Zoom — we might not have been meeting in person, in shared space, but we were meeting in real time — helped with generating audience engagement."
Live screenings kick off Tuesday April 5, at 7 p.m. with "Death in Venice," Luchino Visconti's 1971 adaptation of the classic novella by German author Thomas Mann. Set to music by Gustav Mahler, it's a meditation on the relationship between art and artist — both the protagonist in the film, a composer named Gustav von Aschenbach, as well as that of Visconti himself as director and auteur, said Stephanie Malia Hom, a UCSB assistant professor of transnational Italian studies in the Department of French and Italian. She will moderate a discussion with Joan Ramon Resina, author of "Luchino Visconti: Filmmaker and Philosopher."
"This relationship is an ever-restless one," she said, "one that gets set into the sharpest relief by death, especially in a city, Venice, that is, for all intents and purposes, dying. As the city sinks physically into the lagoon, it is also besieged by a cholera epidemic, the extent of which is minimized by public officials in the film.
"The scenario is all too familiar, seeming to parallel the beginnings of the Covid-19 pandemic in the United States," Hom continued. "Indeed, the current pandemic has brought death and dying into our public consciousness on a scale unseen since past wars, and "Death in Venice" asks us to reflect upon what it means to pursue beauty and create art at the ends of life."
Two days later, on April 7 at 7 p.m., the Pollock will screen the documentary "Manzanar, Diverted: When Water Becomes Dust.". The film explores the intertwined histories of interned Japanese Americans, Indigenous people of Owens Valley and environmentalists. Kelsey Moore, a graduate student in film and media studies, will moderate a discussion with director Ann Kaneko after the screening. This event is co-presented with UCSB Arts & Lectures.
As Moore notes, Manzanar has long stood as the archetype of the 10 "camps" that held over 120,000 people of Japanese descent during World War II. Her maternal family was interned at the Heart Mountain camp in northwest Wyoming, and she has visited Manzanar many times.
Although Manzanar, located just 10 miles north of Lone Pine off Highway 395, is the best known of the camps, its relationship with the Los Angeles Department of Water and Power and the colonial history of the Owens Valley is little known. 
"This film unpacks these deeper intersections by featuring the descendants of these histories and intimately placing them in conversation with one another," Moore said. "By doing so, it asks us to critically consider Manzanar beyond the confines of its own status as a National Historic Site. The bureaucratic and environmental threats to the valley and its peoples persist, and I look forward to hearing more about how Ann Kaneko approached these tensions between past and present through the film's integration of archival footage and personal testimony."
After "Death in Venice" and "Manzanar Diverted," here's a look at what else is scheduled for the series:
• "Murder in Paris: The Assassination of Dulcie September," Tuesday, April 12 at 7 p.m., with Jean Beaman, an associate professor of sociology, Ricardo Jacobs, an assistant professor of global studies, and Leonard Cortana of NYU.
• "Be Natural: The Untold Story of Alice Guy-Blaché," Thursday, April 21 at 7 p.m., with co-writer/director Pamela B. Green and co-writer Joan Simon. Moderated by Cynthia Felando, a continuing lecturer in film and media studies.
• "Timbuktu," Thursday, April 28 at 7 p.m., with director Abderrahmane Sissako. Moderated by Richard Watts from the University of Washington.
• Global TV: "Scenes from a Marriage," Tuesday May, 3 at 7 p.m., with Rick Rosen, co-founder of WME Agency and representative for director Hagai Levi. Moderated by Patrice Petro.
• "Arrival," Thursday, May 5 at 7 p.m., with Jennifer Rhee of Virginia Commonwealth University. Moderated by Melody Jue, an associate professor of English. Presented in conjunction with UCSB Reads 2022.
• Global TV: Squid Game," Thursday, May 12, at 7 p.m., with production designer Chae Kyoung-sun. Moderated by Rita Raley, a professor of English.
• "Exposing Muybridge," Thursday, May 19, at 7 p.m., with writer/director Marc Shaffer. Moderated by Cristina Venegas, an associate professor of film and media studies.
• Script to Screen: "Booksmart," Saturday, May 21, at 2 p.m., with writer Katie Silberman. Moderated by Matt Ryan, Pollock Theater director.
• Global TV: "Inspector Montalbano," Tuesday, May 24, at 2 p.m., with Stephanie Malia Hom. Moderated by Anna Brusutti, a continuing lecturer in film and media studies.