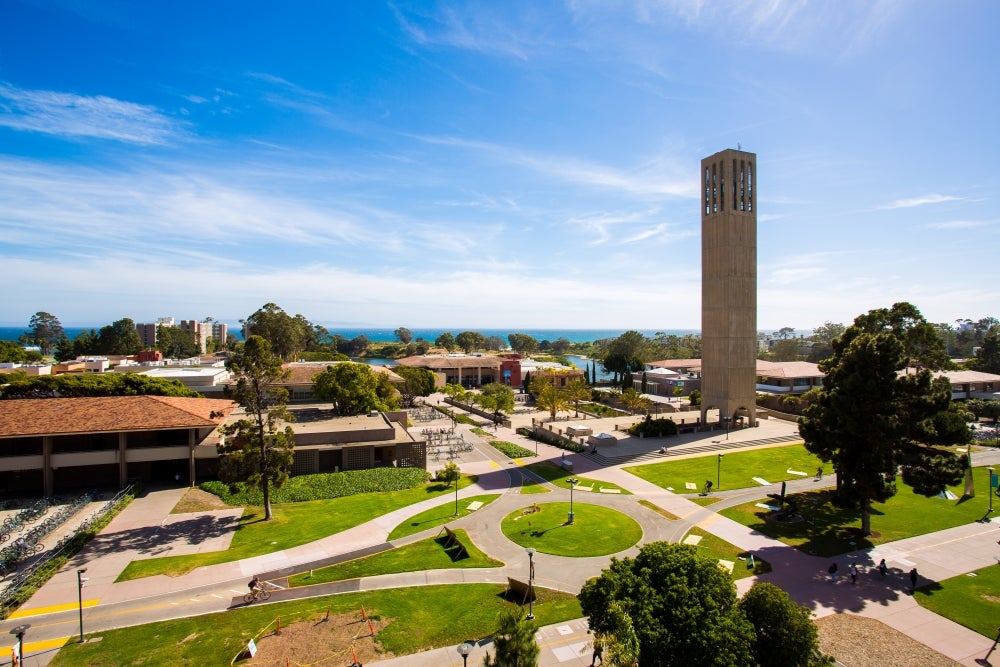 In Service to Students
Getman and Villa awards are presented to COVID support teams and others
Recipients of the Margaret T. Getman Award and the William J. Villa Service to Students Award, were recognized virtually at the Student Affairs divisional meeting Thursday, June 3.
Named for the campus's former dean of student residents and the former director of admissions, respectively, the awards recognize extraordinary commitment to the growth and development of students and to the quality of student life at UC Santa Barbara.
The Getman recipients include Jennifer Ja Birchin, University & Community Housing Services; Kate McDonald, Department of History; Robby Nadler, Graduate Division and Writing Program; Malaphone Phommasa, Office of Undergraduate Education; Holly Roose, Enrollment Services; Sara Sterphone, Office of the Registrar (awarded posthumously); and Sharon Tettegah, Center for Black Studies Research and Department of Black Studies.
The Villa award was presented to the COVID IT Team (SIS&T, OCIO/ETS) and the Housing, Dining & Auxiliary Enterprises COVID Support Team.
A recording of the award ceremonies is available online.