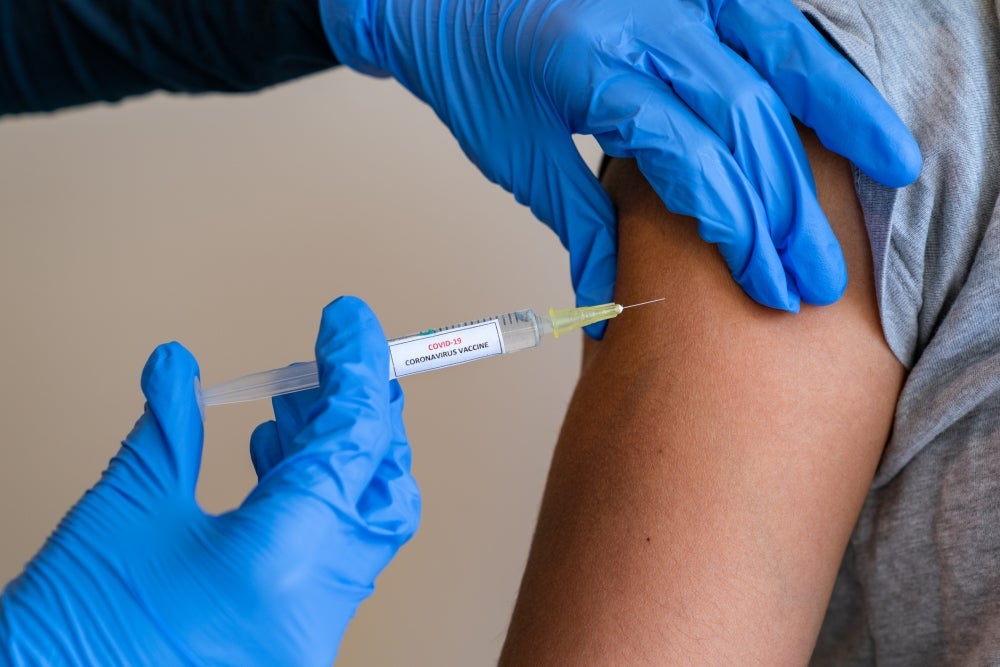 One and Done
Campus to hold weekly Johnson & Johnson COVID-19 vaccine clinics through the end of spring quarter
Student Health Service (SHS) will offer the one-dose Johnson & Johnson (Janssen) COVID-19 vaccine at a series of four weekly vaccine clinics beginning Thursday, May 20. The clinics will be open to all UC Santa Barbara faculty and staff members and students ages 18 and older.
The clinics will take place in the SHS building from 10 a.m. to 3:30 p.m. on consecutive Thursdays, beginning May 20 and concluding June 10.
The Janssen COVID-19 vaccine has emergency use authorization from the Food and Drug Administration (FDA) for the prevention of COVID-19, the disease caused by the SARS-CoV-2 virus. Both the Centers for Disease Control and Prevention and the FDA have recommended use of the vaccine following a temporary pause.
Appointments for the vaccine clinics can be scheduled by logging on to Student Health Patient Portal using a UCSB NetID and password. Health insurance is not required, and there is no cost to faculty, staff or students. Those attending one of the clinics should bring a government issued photo ID such as a state-issued driver's license or a passport.