In Service to Students
CAPS and others receive William J. Villa and Margaret T. Getman awards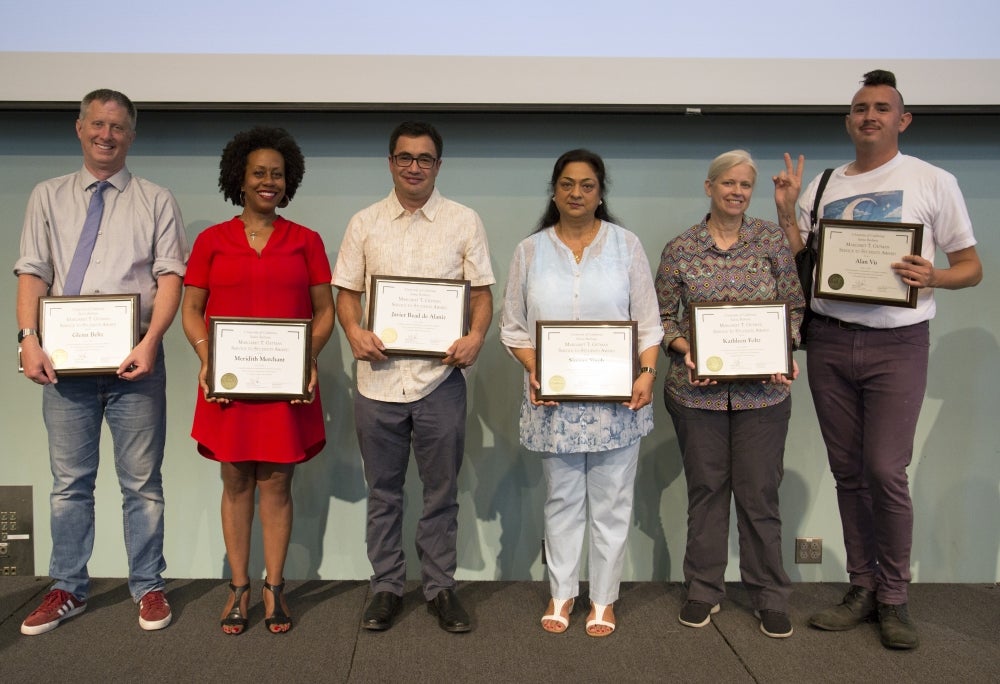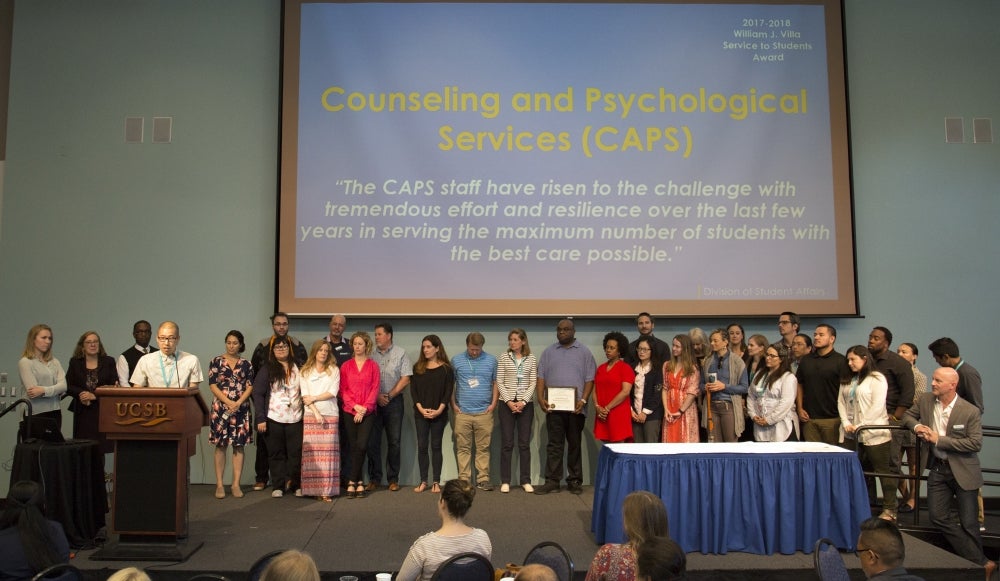 The Margaret T. Getman and William J. Villa Service to Student Awards honoring individual and departmental service to students were presented at the Student Affairs divisional meeting Thursday, June 7, in Corwin Pavilion.
Named for the former UCSB dean of student residents and the former director of admissions, respectively, the awards recognize extraordinary commitment to the quality of life at UCSB. The Getman recipients include Glenn Beltz, a professor of mechanical engineering; Meridith Merchant, a psychologist with Counseling and Psychology Services; Javier Read de Alaniz, an associate professor of chemistry and biochemistry and associate director of the California Nanosystems Institute; Simran Singh, director of the Office of International Students & Scholars; and Kathleen Foltz, associate professor of marine biology and interim dean of the College of Creative Studies. A Getman award was given posthumously to Alan Vu, the Department of History's undergraduate advisor who died in February.
The Villa award was presented to Counseling and Psychology Services.