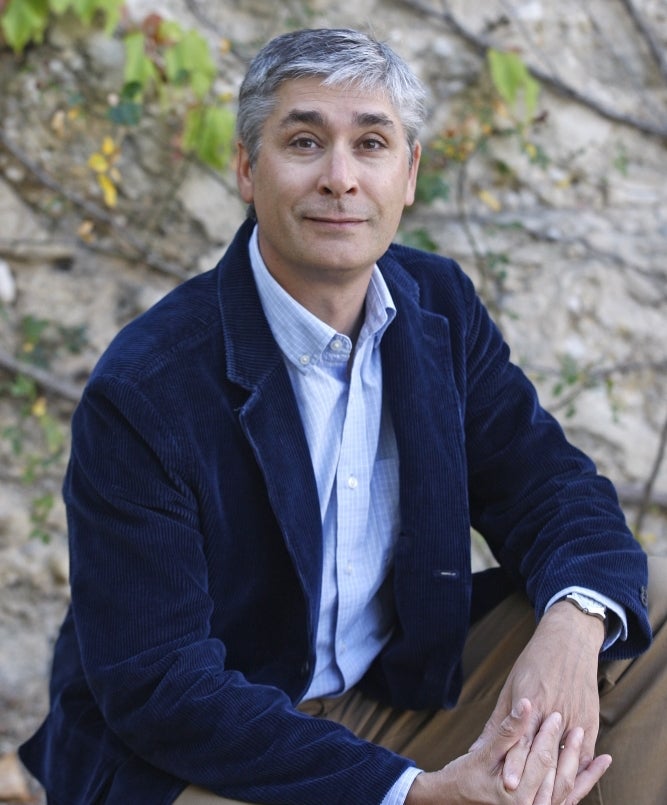 'Artists as Inventors'
With prestigious Smithsonian Institution fellowship, historian W. Patrick McCray will further his research about the convergence of modern technology, science and art
Do artists simply create works of art, or is a work of art an invention in its own right? And what happens when artists team up with engineers and scientists to incorporate technologies like computers and lasers into their creations?
These questions and more will be the subject of new research by scholar W. Patrick McCray, a professor of history at UC Santa Barbara, who has been awarded the Smithsonian Institution's prestigious Arthur Molella Distinguished Fellowship. McCray, who specializes in the history of modern technology and science, will spend the 2018-2019 academic year at the Lemelson Center for the Study of Invention and Innovation at the Smithsonian's National Museum of American History.
For his fellowship project, "Artists as Inventors, Inventors as Artists," McCray will explore how artists in the 1960s and the 1990s sought patents for their inventions, and how and why professional engineers worked with artists to integrate new technologies into their work.
"The focus is to broaden our idea of who an inventor is," McCray said. "Today there is a narrow view of that coming from Silicon Valley. Art and artists can also be valuable sources of invention."
McCray's work at the Smithsonian will directly relate to the book he is writing for MIT Press, which focuses on the connections among art, science and technology. Titled "Art Re-Wired," the book will examine art and technology collaborations, highlighting the engineers and scientists who worked with artists. In the 1960s, McCray noted, artists collaborated with engineers to explore the use of what were then new, developing and sophisticated technologies, including computers, microelectronics, speech synthesizers and lasers.
In the 1990s, he noted, as the World Wide Web and personal computers took hold, companies like Xerox and Microsoft launched artist-in-residence programs to promote and commercialize innovation and improve aesthetics. For example, McCray said, Bell Labs engineers John F. Piece and Max Mathews were deeply involved in computer/electronic music.
"This personal interest overlapped with their research engineering on speech synthesis while they simultaneously collaborated with experimental musicians like James Tenney, John Cage and David Tudor," McCray said. "Artist Robert Rauschenberg collaborated with engineers for about a decade. There was a series of performances in the 1960s, paintings combined with objects and incorporation of electrical objects."
McCray also plans to study American artist Rockne Krebs, a pioneering sculptor who sought patents for his work. Krebs was known for creating unique sculptural installations with laser light when it was new — and new to art — beginning in the 1960s, and for creating important artistic laser installations at prominent places like the National Mall in Washington, D.C.
Many professional engineers in the 1960s and 1990s wanted to broaden their personal horizons while working in an industry not generally perceived as creative, McCray said, and partnering with artists helped them achieve that goal.
In his fellowship proposal, McCray noted the relevance of his new research focus to the convergence of art, technology and science that continues even now.
"Today, companies like SpaceX, Google and regional biotech firms sponsor contemporary artists who frame their contributions in the language and logic of innovation," he wrote. "The new confluence of art with engineering is visible in today's calls for STEM to STEAM initiatives. In this perspective, efforts to combine the arts and engineering is pitched as a path to profitable innovation and economic competitiveness."