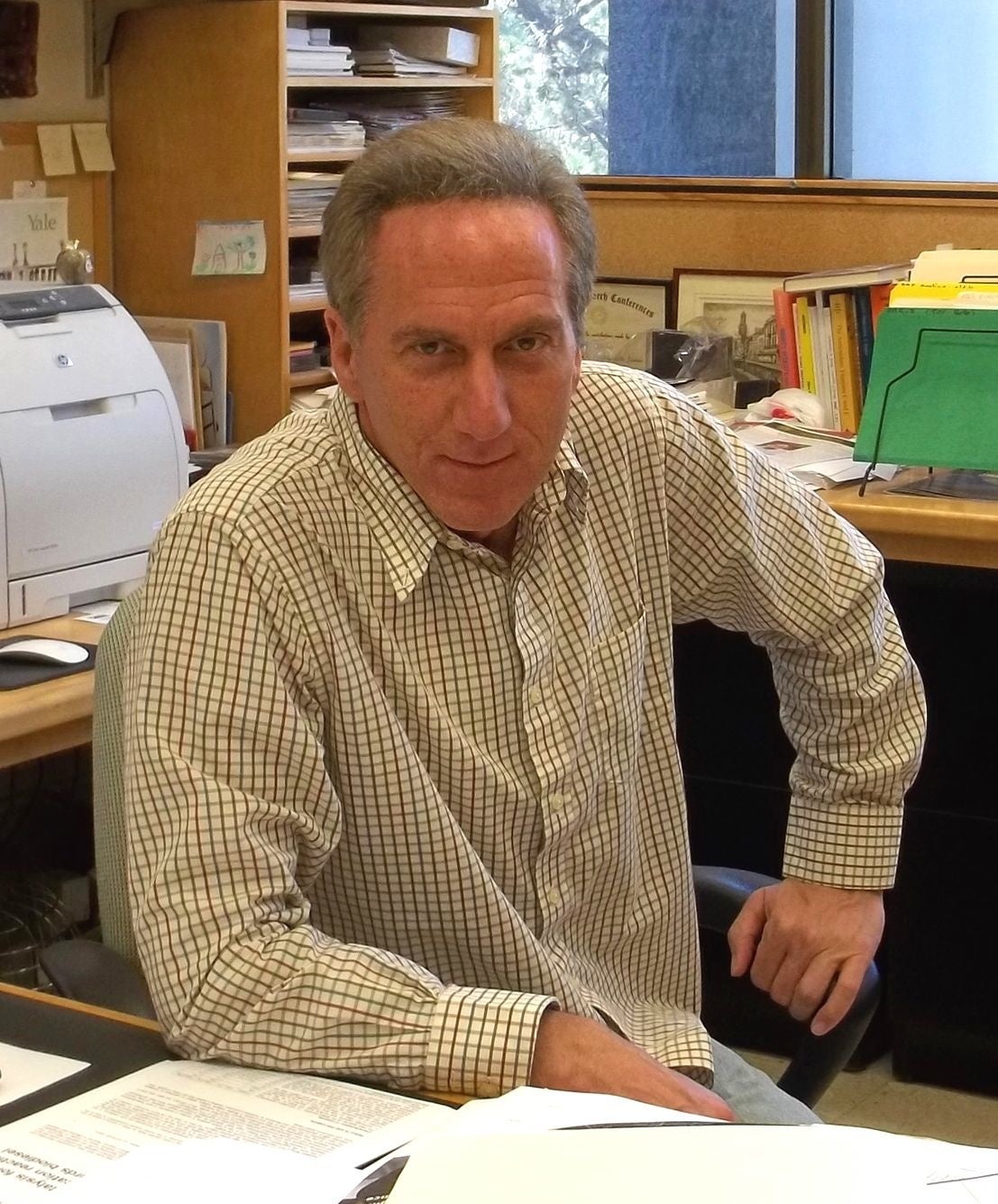 UCSB Professor Receives Presidential Green Chemistry Challenge Award
Bruce H. Lipshutz, professor in the Department of Chemistry and Biochemistry at UC Santa Barbara, was awarded the 2011 Presidential Green Chemistry Challenge Award at a ceremony in Washington, D.C. last night. He was one of five award winners from across the country, and the only winner from academia.
Dignitaries from the White House, the American Chemical Society, and the Environmental Protection Agency (EPA) were present at the awards ceremony. The event was held at the Pavilion of the Ronald Reagan Building. Of the four other award winners, one was from small business and three were from industry.
The Presidential Green Chemistry Challenge Awards Program recognizes individuals and organizations for successful research, development, and implementation of outstanding green chemical technologies. According to the EPA, the Awards Program was established to recognize and promote innovative chemical technologies that prevent pollution and have broad applicability in industry.
"We are thrilled that Professor Lipshutz is being honored in such a prestigious and meaningful way for his national prominence as an innovator in green chemistry," said Chancellor Henry T. Yang. "The Presidential Green Chemistry Challenge Award is a testament to the tremendous importance and societal impact of his research. Our entire campus community takes pride in his contributions."
Lipshutz explained that the award recognizes his pioneering use of nanotechnology –– in this case, nanoreactors –– to do important transition metal-catalyzed reactions in water at room temperature. Neither organic solvents nor additional energy in the form of heating or cooling are needed for these processes.
"This award presents a special opportunity for me to share our passion for green chemistry –– for offering our vision as to the role that our contributions can play in sustainability," said Lipshutz. "The chemical enterprise worldwide is virtually completely dependent on organic solvents. These are viewed as toxic, hazardous, and costly, while depleting our petroleum reserves as well. There is every reason to believe that they can be replaced as reaction media, in many cases, with new technology that is water-based or even seawater-based. It is time to get organic solvents out of organic reactions."
The award ceremony coincides with the Green Chemistry and Engineering Conference in Washington, from June 21-23. Lipshutz will make a technical presentation at the conference.
Pierre Wiltzius, Worster Dean of Science at UCSB, noted the importance of the award. "My congratulations to Professor Lipshutz for receiving the prestigious 2011 Presidential Green Chemistry Challenge Award," said Wiltzius. "This recognizes his important research in green chemistry aimed at reducing hazardous substances and pollutants in chemical products and processes."
Rick Dahlquist, chair of UCSB's Department of Chemistry and Biochemistry, said: "Professor Lipshutz has used his extensive experience in synthetic organic chemistry and, in particular, metal-catalyzed reactions, to develop new technologies that enable several especially useful organic reactions to be run in water only, at room temperature, thereby avoiding costly and environmentally suspect petroleum-based organic solvents. We look forward to his continued development of environmentally friendly methods that allow numerous chemical industries to synthesize important new compounds using these green processes."
Lipshutz joined the faculty at UCSB in 1979.
Related Links
Bruce Lipshutz
The Presidential Green Chemistry Challenge Award